Our partners have over 200 years of combined secondary and private equity experience with an extensive track record including:
Represents partner experience at Fairview and other firms.
We provide optionality for limited partners as a driver of solutions.
Clarity of process, deal roadmap and drivers of portfolio value

​ Symmetry of information between prospective buyers and limited partners

Management of investor communications and deal walk-through

​ Regular consultation with advisory board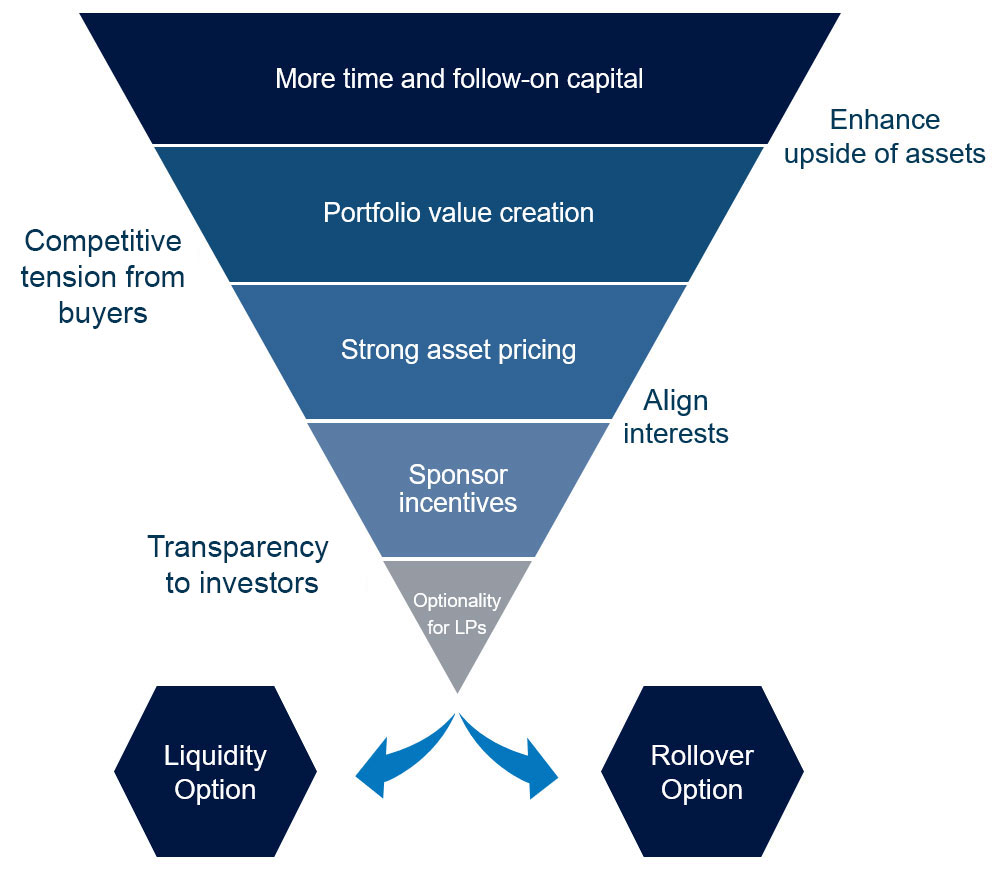 Provide unencumbered advice to:
Private equity sponsors
Advisory boards
Limited partners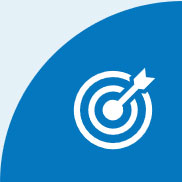 Senior attention and commitment to every transaction
Team has worked together for over 10 years
Leverage 200 years of private equity experience as limited partners, investor relations and general partners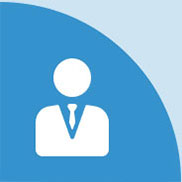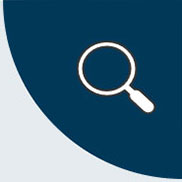 Manage and mitigate conflicts of interest
Provide transparency to processes
Follow a standardized roadmap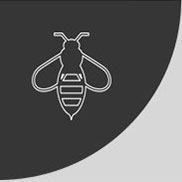 Closed $16bn of deal volume across 50 secondary transactions(1)
Successful waiver of conflicts in all transactions
Over 600 Limited Partners participated in liquidity solutions
(1)Represents individual partner experience
Pablo Caló
Managing Partner | London
pablo.calo@fairviewcapitalgroup.com
Pablo has spent the last 25 years dedicated to private equity in developed and emerging markets.
He was the Head of International Secondaries for Park Hill covering Europe and Asia. Pablo led close to $12bn in secondary deal volume, at Blackstone and Park Hill.
Prior to Park Hill, Pablo was the head of Europe and co-managed two secondary funds with over $1.5bn of AUM for PineBridge Investments, a global asset manager. In his role, he joined the Advisory Board of over a dozen private equity funds and had oversight for a portfolio of over 500 limited partnership stakes across managers of buyout and venture capital sponsors. 
Besides transactional experience, Pablo brings perspective from a limited partner's viewpoint. When addressing conflicts of interest, Pablo takes the perspective of what is acceptable to all participants and runs a wide range of alternative scenarios with the sponsor prior to presenting options to investors. He also provides insight on buyer demand, pricing expectations, and structuring options in order to serve all constituents. Pablo holds a BS in Agricultural Engineering from UDELAR and an MBA from Yale University. 
John Leone
Managing Partner | New York
john.leone@fairviewcapitalgroup.com
John has over 20 years of diverse private equity experience covering developed and emerging markets, and working on complex limited partner matters and private equity investments.
As a managing partner of ForeVest Capital Partners, a private equity fund manager, John led several GP-led solutions for private equity funds from the perspective of the general partner. In this capacity, he was responsible for developing strategy for successful execution of the restructurings and leading communications with the limited partners. He, therefore, brings valuable experience and perspective as an advisor.
Prior to founding ForeVest Capital Partners, John was a managing director at PineBridge Investments and AIG Capital Partners. He also formerly served as the General Counsel of PineBridge's Emerging Markets (ex-Asia) Private Equity operations. 
John earned a Juris Doctor, with high honors, from The George Washington University Law School, where he was a member of the Law Review and a Bachelor of Arts, magna cum laude, from the State University of New York at Binghamton. 
George Slade
Partner | London
george.slade@fairviewcapitalgroup.com
George has spent the past decade dedicated to secondaries and has advised on over $13bn of deal volume.
He has focused on GP-led solutions including multi-asset continuation funds, single asset continuation funds, fund tenders, fund expansions, and strip sales.
George has also worked with some of the largest U.S. and European pension plans on LP-led solutions and advised on one of the largest post-crisis collateralised fund obligations, which resulted in the first listed bond in Singapore backed by private equity cash flows.
Prior to joining Fairview, George worked in the secondary advisory team of Blackstone and PJT Partners. At Blackstone, he assisted Larry Thuet and Pablo Calo in setting up the European office of the secondary advisory team.
Before working at Blackstone, George was an investment professional at PineBridge Investments in their secondaries team.
Prior to PineBridge, George was at the Bank of England where he worked within the Financial Policy Committee (FPC) Secretariat. During this role, George supported the FPC in identifying and analysing major financial stability challenges within the U.K. banking system.
George has a BSc in Economics from the University of Bath with First Class Honours.
Arjun Bawa
Partner | Singapore
arjun.bawa@fairviewcapitalgroup.com
Arjun has over 20 years of private equity and financial services experience and has worked in Asia, US and Europe.
He has significant experience within the private equity Fund-of-Funds industry and co-led the investment activities of PineBridge Investments in Asia, focusing on primary and secondary fund investments.
Prior to that he was responsible for PineBridge Investments' (and AIG Investments') fund investment activities in North America and was based in New York.
Arjun sat on the internal investment committees of all primary fund investment portfolios in Asia, US, Europe, Latin America and Africa. In this role and during his tenure at AIG/PineBridge he was involved in over 100 fund investments and joined the advisory boards of over a dozen private equity funds.
Prior to AIG, Arjun worked for Allianz Group in New York and Munich where he focussed on fund investing and direct venture capital investing. He also spent several years with Deutsche Bank in Singapore across various roles including mergers and acquisitions and venture capital.
He holds an MBA from Institute of Management Technology in India and an Honors Bachelors of Commerce from Delhi University in India.
Christopher Lui
Partner | New York
christopher.lui@fairviewcapitalgroup.com
Chris has over 20 years of diverse private equity experience in global emerging markets, including investor related matters, valuations, investments, product development, and fundraising. He has been involved in transactions in Central and Eastern Europe, Latin America, Turkey, Africa, Russia, and the former Soviet Union.
Most recently, Chris was responsible for coordinating ForeVest Capital Partners' private equity operations and administration functions, including investor reporting, valuations, audits, track record maintenance, and fundraising.
At ForeVest, as a private equity fund manager, Chris participated in a successful GP-led restructuring of an emerging market fund. He was responsible for coordinating the RFP and due diligence process in the capacity of the general partner of the fund and preparing transaction information, analyses, and other materials to the limited partners. 
Prior to ForeVest, Chris was a vice president at PineBridge Investments, where he was involved in a realignment of manager incentives and interests with investors, a limited partner-led GP removal effort, and a restart process of a global emerging markets private equity fund. In each of these matters, Chris played a key role in supporting the solutions process and working through various GP/LP issues and concerns. 
Previously, Chris was in the Finance and Administration group at The Blackstone Group. 
He holds a BA in Economics from New York University.
Sebastian Amui
Partner | Mexico City
sebastian.amui@fairviewcapitalgroup.com
Sebastian has 30 years of experience in private equity generating an average return of 2.4x MoICto investors.
He brings a successful transactional and turnaround experience, with focus in emerging markets, and understanding of the key drivers of several industries, as telecom, energy, retail, healthcare, education, and agribusiness.
Sebastian has served on the Board of Directors of 21 companies with aggregate revenues in excess of $6 billion.
Before joining Fairview, Sebastian spent 8 years as Principal Equity Specialist at the International Finance Corporation (IFC), World Bank Group, investing in equity and mezzanine transactions. Prior to IFC, Sebastian has been a Managing Director with PineBridge Investments and with AIG Capital Partners, for over 12 years.
Before AIG, Sebastian was a Senior Investment Officer at BBVA Banco Frances, in Argentina, where he co-managed a $400 million portfolio that included fixed income, listed equities, and private equity funds in partnership with Merrill Lynch and TCW.
He has been a Professor of Economics and Economic History for nine years at Universidad Catolica Argentina, and holds a master's degree in Finance from the Universidad Torcuato Di Tella in Buenos Aires, and a BA in Economics from the Universidad Católica Argentina.
Tony Couloubis
Partner | Johannesburg
tony.couloubis@fairviewcapitalgroup.com
Tony has over 20 years of private equity experience in Africa, MENA and South Eastern Europe. He was a founding Partner of the SPE Capital African Industrialization Fund and a member of its investment committee.
Prior to SPE Capital, Tony was a Managing Director and part of the senior investment team of AIG Investments and PineBridge Investments, investing the US $400.0 mn AIG African Infrastructure Fund, then the largest and first pan-African private equity fund. President Nelson Mandela, President Cyril Ramaphosa and Ambassador Frank Winser (Vice-Chair of AIG) were members of the Fund's Advisory Board.
Before AIG, Tony was a senior member of the Global Finance and Citibank Private equity covering Eastern Europe and Africa. At Citibank, he was also the head of Analyst for Citibank southern Africa Corporate Investment Bank, overseeing a portfolio of US $700.0 mn and participant of the Credit Committee of the bank. 
Tony started his career in Audit and Corporate Finance with Deloitte Europe and Grand Thornton Africa. His clients included the largest European and African corporates including Lafarge, DelHaize, Clinics Group – Africa's largest Healthcare group. He also led the due-diligence project for Saudi Aramco's US $400.0 mn acquisition of 50% Motor Oil Greece, the largest transaction at the time in Eastern Europe, and one of Saudi Aramco's most successful acquisitions. 
He is a South African Chartered Accountant and holds postgraduate degrees in Finance, CTA and Honours Bachelor Commerce from University of South Africa. 
Ash Rajah
Principal | London
ash.rajah@fairviewcapitalgroup.com
Ash has a diverse background in the investment management space with the majority of his years being in Private Markets but also gaining exposure to Asset Management.
He joins the firm from Pantheon Ventures, where he worked for the Investor Relations team covering the UK, Middle East and Africa regions as well as Consultant Relations.
Prior to Pantheon, Ash held a similar position at the independent investment company, Veritas Asset Management. He has also worked for the Investor Relations team at the Emerging Markets Private Equity firm, The Abraaj Group. 
He holds a BSc (Hons) in Management Sciences from the London School of Economics.

October 2021: SuperReturn North America
John Leone speaking on panel: GP-Led secondaries: The emergence of secondaries as a mainstream private equity investment category

October 2021: SuperInvestor, London
Pablo Caló speaking on the current market spotlight on GP-led transactions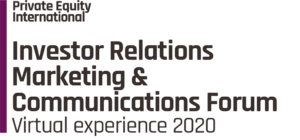 September 2, 2020: John Leone moderating panel on GP-led solutions

February 2020: Super Return, Berlin
John Leone speaking on structuring GP-led deals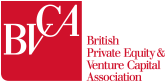 October 2019: British Venture Capital Association, London
Pablo Caló presenting GP-led secondaries in an evolving market to the Limited Partner Summit

November 2019: SuperInvestor, Amsterdam
Pablo Caló speaking on GP-led conflicts of interest and valuations

September 2019: Capital Creation, Monaco
Pablo Caló leading discussion on GP-led secondaries and origination in an increasingly complex and competitive private market